When it comes to investment, there is no doubt that what an investor expect in return is profits. The profits gotten from this investment can be classified into High, medium or low profit depending on what the investor targets are. To get high returns, it means your input fund has got to be high enough for your expected return. However, when it comes to HYIP  the reverse is the case. You don't need High fund to invest to get High return, instead your little funds gives you high returns.
So What is HYIP?
The abbreviation: HYIP stands for – high yield investment program. Accordding to wikipedia A high-yield investment program (HYIP) is a type of  ponzi scheme, an investment scam that promises unsustainably high return on investment by paying previous investors with the money invested by new investors.
Who Creates HYIPs?
Either one man or the whole group can work to create HYIP. The HYIP creator is called admin. There is very tough competition between admins in the Internet-industry. The market is constantly filled with new members, most of whom are aimed at raising funds. Such HYIPs are cheap, made in haste and created exclusively for a project admin to earn.
But there are admins who make high-quality, long-lived programs. Initially such HYIPs are invested heavily and in the future a lot is spent on advertising. Some of them are backed up by a whole group of people: a programmer, designer, organizer and advertiser. Such HYIPs are rare, but even ordinary members who enter in the development stages of the pyramid earn in them.
What Are HYIPs Created For?
The answer is simple. HYIP is created for the project organizer to make money. This is the main thing to understand when investing in HYIP programs. At the same time, with the right approach to the HYIP, correct calculation of when to enter and exit, a common HYIP participant may also receive considerable profits in these projects.
Who begat HYIP?
A high-yield investment program (HYIP) is a type of Ponzi scheme, an investment scam that promises unsustainably high return on investment by paying previous investors with the money invested by new investors. Most of these scams work from anonymous offshore bases which make them hard to track down.
since it is a ponzi scheme then who is PONZI?
Lets meet Charles Ponzi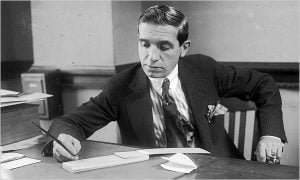 Pin
A Ponzi scheme (/ˈpɒn.zi/; also a Ponzi game) is a fraudulent investment operation where the operator, an individual or organization, pays returns to its investors from new capital paid to the operators by new investors, rather than from profit earned through legitimate sources. Operators of Ponzi schemes usually entice new investors by offering higher returns than other investments, in the form of short-term returns that are either abnormally high or unusually consistent.
Ponzi schemes occasionally begin as legitimate businesses, until the business fails to achieve the returns expected. The business becomes a Ponzi scheme if it then continues under fraudulent terms. Whatever the initial situation, the perpetuation of the high returns requires an ever-increasing flow of money from new investors to sustain the scheme.
The scheme is named after Charles Ponzi, who became notorious for using the technique in 1920. The idea, present in novels (for example, Charles Dickens' 1844 novel Martin Chuzzlewit and 1857 novel Little Dorrit each described such a scheme), was actually performed in real life by Ponzi who with his operation took in so much money that it was the first to become known throughout the United States. Ponzi's original scheme was based on the arbitrage of international reply coupons for postage stamps; however, he soon diverted investors' money to make payments to earlier investors and himself. you can read all about his history here
Categories Of HYIPs

In the HYIP industry it is accepted to conditionally divide HYIPs into three groups according to tariff plans or, in other words, profitability.
Low-interest HYIPs. programs with the yield of up to 15% per month.

Mid-interest HYIPs. Programs with the yield of 30% – 60% per month or 1-2% per day.

High- interest HYIPs or Fast HYIPs.

Programs with the yield of 60% per month, or from 2.5% to 3% per day and above.
We should also subdivide two groups of HYIPs:
MLM (multi-level marketing) programs. The focus is on a multi-level referral program.

Hourly programs (doublers). Interest is occurred hourly and a deposit amount is doubled in a very short period of time, eg, a day.
Do HYIP Last Long Enough to give you the returns you Desire?

It is important to understand that HYIPs exist as long as admins decide. If you have understood this for yourself, then we can go to the other factors that determine the HYIP life. These include: tariff plans (yield), quality of preparation, the HYIP technical part, proper promotion, good marketing, a convincing legend, etc.
The average lifespan of "low-interest" projects is from 6 months to several years, "average-interest" – from 2 months to 1-2 years, "fast" – from several days to 1-2 months, "hourly projects" live only from a few hours to several days.
It is virtually impossible to pre-determine the lifetime of a HYIP, without being on good terms with its organizer.
Ideally HYIP must pass all the pyramid stages. If that were the case, an experienced hyper could always determine the timing out of HYIP or appropriateness of entering there at some point or another.
However, experience shows that the HYIP can be closed at any stage, once the organizer decides it.
WHO BENEFITS FROM HYIP?
Those who invest early are the ones that benefit from HYIP. This set of people test it and after a month or two they are done investing
IF YOU MUST INVEST, WHAT YOU HAVE TO DO FIRST
If an investor is willing to take the risk of investing in HYIP, the investor must consider doing the following;
 The investor must monitor this HYIP site using what we call HYIP monitor

The HYIP monitors show how long the HYIP has lasted and if they are paying

An Investor must not stick with the HYIP for too long

To get HYIP monitor, you can google it to get a list of site that monitor HYIP programs
Good luck if you are prepared enough for the risk……