A lot have been said about creating a logo and favicon. However, here I will be showing a step by step guild for WordPress users. For Blogspot users check here

However, the theme illustration for this tutorial is the vantage theme

— STEP ONE —
Log on to your WordPress.org dashboard (check out the difference between wordpress.com and wordpress.org here) and click on appearance after which your click on customization

— STEP TWO —
Click on theme setting
Pin
— STEP THREE —
Click on logo option
Pin
— STEP FOUR —
Upload your desired logo and upload it.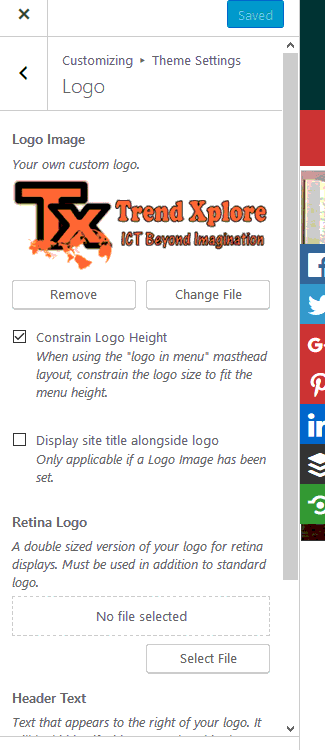 Pin
Now, for your favorite icon known as favicon which serves as your site identity.
— STEP FIVE —
Still on customization. Click on site identity
Pin
— STEP SIX —
Upload your desired favicon with file size 150 by 150. And you are done
Pin
That's simple.
Regards Yudee