Adding a Logo to a blog has become an unwanted necessity.
In one of my previous post, I talked about the necessity of having a logo for a blog's brand name and I shared how useful this can be.
However, in this article I will be showing you how to insert a logo using blogger (blogspot) account. Meaning that if you don't have a blogger account, then you should follow this step
Before we proceed there are two things we need to have ready for this task.
We need to have the logo ready

We need to have our Favicon ready

STEP ONE —

— STEP ONE
— WHAT'S FAVICON —
Favicon which is a short form for favorite icon is a small icon used by browsers which show at the top tab of these browsers for identification of a bookmarked website.  The recommended display size of a favicon is usually 160 by 160.
For you to follow these step provided, it means that you must have created or set up your blog, using blogger. And if you have done that. lets insert our desired logo and favicon.

This is a sample of a website with a description of a logo and favicon.
Pin
Am going to show you how the blogger site looks like without a logo and Favicon

Pin
— STEP ONE —
Go over to your Blogger layout
Pin
— STEP TWO —
Starting up with the Favicon click on edit

Browse your computer/device for your desired Favicon and click on save
— STEP THREE —
Proceed to header and click on the edit button

Pin
— STEP FOUR —
Also browse files from your computer/device for your desire logo
Then under the placement option
Tick on "instead of title and description"
Then click save button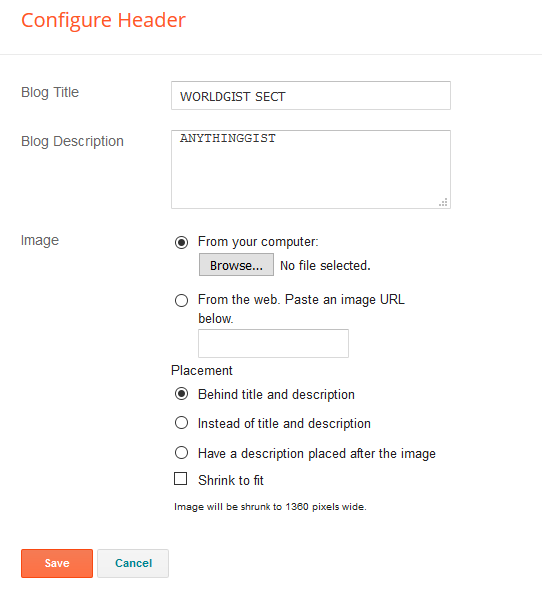 Pin
Now, this is what mine looks like after adding up a logo and favicon.

Pin
What do yours look like?
If you are a WordPress user check out this
 Your comments please