Being a social media boss comes with little responsibilities. And this responsibility has to do with your audience. Everyone knows how to help him or herself in opening a Facebook account. Also, to creating a Facebook page, twitter account to twitter page, LinkedIn business page, Instagram, YouTube and so on.
But the problem has been to control the audience or better still manage their social media presence effective enough to get high likes and high followers.
However, It's hard to overstate the importance of networking when looking for a job. There are a number of online resources designed just for this purpose, and learning to use them effectively will put you at a real advantage in today's competitive job market.
Also at the end of this we will be offering an eBook on catchy social media proposals that help you get a social media job that you can manage as a boss
Google+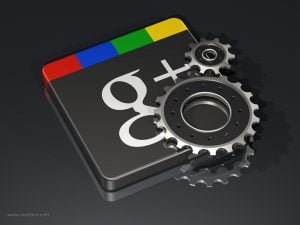 Pin
Google+ is a social networking site similar to Facebook, but with some key differences that can be very useful in a job search.
Here the first thing you have got to do is to create a profile. In creating a profile, you have to reflect professionalism. Choose a good headshot as your photo, and wear professional clothes in the picture.
List your educational background and professional work experience, as well as your accomplishments, interests, volunteer experience, and any other information's that you think will give you an upper edge when an employer sees it.
Facebook

Facebook is a social networking site, where friends invite friends to parties, share interesting articles and videos, and post personal photos (many of which you may not want your employer to see). Some would say that such a forum isn't the most appropriate place to conduct business.
On the other hand, Facebook boasts over a billion active users worldwide, and with this Facebook has also become a huge platform for business because of the large audience it has. Here, friends who may benefits so much from what you promote tends to share to their friends and before you know what's happening, the business you promote has gotten a large audience.
Twitter

This is another social networking site where users post what we call "tweets", which are short text messages limited to 140 characters. It is used by individuals and companies for different purposes, including job searching and professional networking.
companies these days uses twitter to keep their followers updated with their trends and as a social media manager this is also a huge platform you should try exploring.
LinkedIn
Pin
LinkedIn is another huge social platform with a list of individual professionals as well as companies. There are over 400 million users on the site, which is available in over 20 languages worldwide. LinkedIn is very useful for companies in the process of hiring new employees; they can browse an online profile and quickly find the most appealing candidates for the position.
The site is also very useful for individuals who wish to connect with current or former colleagues, classmates, teachers, managers, and the list goes on. The network you build on LinkedIn becomes an important source of information and opportunities.
First you have got to be a member of linked in and also creating a nice and professional profile ranging from your photo, also make sure your profile is public. Otherwise, it won't be visible to the people you want to see it.
LinkedIn gives you the ability to customize your URL (the actual web address which appears in your browser bar), which can make your profile much easier to share with other professionals. By default, your URL will likely be a long and incomprehensible string of numbers and letters.
Also if you have a business or website already, you can create a business page based on your interest and this gives you more edge in consideration for any social media job online via LinkedIn.
Jobs in for you as a Social Media Manager
"Hard work pays off – hard work beats talent any day, but if you're talented and work hard, it's hard to be beat". Robert Griffin III
Many companies and institute understanding about social media marketing have put them to awe. This is because Social marketing drives quality traffic, leads & sales and boosts your online reputation.
Furthermore, these CEO's of various companies don't have time on social networks and so it's quite a challenge to figure out exactly where to focus your attention.
More so, at this point it becomes a hard decision to make and a challenge for these company managers to choose the set person the can handle company's online presence and what the person's job description could be.
As a social media manager, if you have got a lot of passion and love to work out this is where Robert Griffin III quote applies to you. However, Here's a detailed guide to help determine what you as a social media manager should do so as to succeed.
Social Media Manager Job Description
As a Social Media Specialist you have to attract and interact with targeted virtual communities and networks users.
The goal is to gradually achieve superior customer engagement and intimacy, website traffic and revenue by strategically exploiting all aspects of the social media marketing roadmap. but is not limited to:
Visual and Graphical skills
Irrespective of the fact that social media has to do with lots of writing, visual content to accompany posts is very important. The right photo can mean a post gets shared more. Also avoid just using any photo you see online without copy right permission of such pictures. However, taking your own shots in terms of picture is also important and having someone who knows what images will work.
Visual content has a lasting effect on the viewer. Your visual branding must be consistent. Whether it's your status updates, your landing pages or your Facebook ads, what the audience sees is what they'll remember. Make sure it's compelling and gets the point across.
A social media manager will also have general knowledge of design in order to create visually appealing graphics to coordinate with appropriate posts–a skill that is incredibly valuable in today's media landscape. Generating, editing, publishing and sharing daily content (original text, images, video or HTML) that builds meaningful connections and encourages community members to take action is important too with video an ever increasing component of social media strategies.
Development of brand awareness
In developing brand awareness, you have to use what is known as a "bang" to make your audience hungry to know about a brand you are advertising. Also, bang like "Why" is the reason customers buy. A great "why purchase here" message is unique to your company presence, is backed up by facts (awards, numbers, in-store policies) and answers "What's in it for me?" for the shopper.
Content management and copy writing skill
when it comes to content management, copy writing skills comes in. because in the internet nothing is virtually new. Whatever article you want to write on, you will need some other articles to reference. And as such you don't need to copy all the material content, you only copy the point you need from the material and make it unique although it the same point you are driving at.
As you have come to recognize by now, a social media manager is a skilled jack-of-all-trades. Along with being an expert in everything social media, customer service, and SEO, a social media manager has copy writing skills that will be invaluable to your small business. The ability to convey ideas in a clear and precise way can mean the difference between a sale and a business fail.
When your customers and audience members can easily understand the messages being conveyed on your social media channels, there is an obviously higher chance that they will leave with a positive sentiment towards your brand.  However,
Content management duties include:
Administrate the creation and publishing of relevant, original, high-quality content.

Collaborate with other departments (customer relations, sales etc) to manage reputation, identify key players and coordinate actions

Continuously improve by capturing and analyzing the appropriate social data/metrics, insights and best practices, and then acting on the information

Create a regular publishing schedule.

Implement a content editorial calendar to manage content and plan specific, timely marketing campaigns.

Promote content through social advertising.
SEO (search engine optimization) and generation of leads and sales
Search Engine Optimization has a major role to play in generating leads and making sales. It has great impact on your social media strategy. A social media manager should know this, and you should know how to optimize SEO by aligning it with the overall social media plan.
As marketing approaches with inbound focuses, both SEO and social media have the ability to bring your customers and audience members to you with the potential to build actual relationships and communicating with them, rather than at them. SEO and social media are both directed by content.
With SEO you will be able to
get ranked

generate traffic

generate leads and

make sales
Social media management tool masters
Just like an engineer cants do without his tool. So does the same applies to a social media manager. One thing tools does is that it makes the work easier and the delivery becomes fast. A social media manager should come with a deep knowledge and comprehensive understanding of the tools in their digital tool belt, and should know how to use these tools to direct the marketing strategy at hand.
This tools include the following and are to limited with few list here

This is the most popular social media management tool for people and businesses to collaboratively execute campaigns across multiple social networks like Facebook and Twitter from one web-based dashboard. It has become an essential tool for managing social media tracking conversations and measuring campaign results via the web or mobile devices. It offers a free, pro and enterprise solution for managing unlimited social profiles, enhanced analytics, advanced message scheduling, Google Analytics and Facebook insights integration.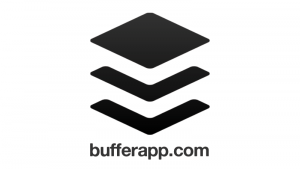 Pin
Buffer is a smart and easy way to schedule content across social media. Think of Buffer like a virtual queue you can use to fill with content and then stagger posting times throughout the day. This lets you keep to a consistent social media schedule all week long without worrying about micro-managing the delivery times. The Bufferapp also provides analytics about the engagement and reach of your posts.

Tweetdeck is a web and desktop solution to monitor and manage your Twitter feeds with powerful filters to focus on what matters. You can also schedule tweets and stay up to date with notification alerts for new tweets. Tweetdeck, who was purchased by Twitter, is available for Chrome browsers, as well as Windows and Mac desktops. Recently their mobile apps was shut down  to re-shift focus on the web and desktop platforms.
Tweepi is a unique management tool for Twitter that lets you flush unfollowers, cleanup inactives, reciprocate following and follow interesting new tweeps! The pro version allows you to do bulk follow/unfollow actions of up to 200 users at a time making it a pretty powerful tool for Twitter management.
SocialBro helps businesses learn how to better target and engage with their audience on Twitter. It provides tools to browse your community and identify key influencers, determine when the best time to tweet is, track engagement and analyze your competitors. Socialbro analyzes the timelines of your followers to generate a report showing you when the optimal time to tweet is that would reach the maximum amount of followers for more retweets and replies.
Crowdbooster offers a set of no-nonsense social media analytics with suggestions and resources to boost your online engagement. The platform provides at-a-glance analytics, recommendations for engagement and timing, audience insights and content scheduling to optimize delivery.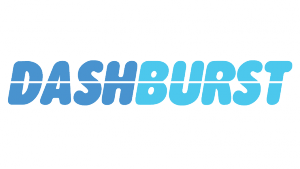 Pin
The latest edition to our favorite social media management tools list is more than just a tool, it's our very own new social network for content creators! DashBurst is a new multimedia web experience, social network, dashboard and blogging platform.
You can explore and share a variety of different content including text, photos, video, audio, articles, infographics, docs, the web and any other media with just one simple Burst! You can also schedule and queue unlimited Bursts for later and watch them automatically get published to your DashBurst and other social media channels simultaneously, saving you time so that you can continue creating or just relax.
On top of all that, you can create Boards to curate and showcase interesting content like your own works, must-read articles or anything you else you love too!
Steps to take to become a Social Media Manager!
Build a Community of Your Own
Before you can sign up clients you'll probably need to have a thriving social media presence of your own. Create accounts on all the major social media website such as Facebook, google plus, LinkedIn, pin interest, YouTube, etc.
And familiarize yourself with blogging, email marketing, search engine optimization and graphic design.
Note that If you can't market yourself then you will never be able to market for others!
Find Clients
Finding clients may not be that easy. You have got to listen and monitor, joining several forums, group discussions, attend seminars, reply comments on blogs. Doing this  you definitely will see someone interested in the type of service you have to offer.
And when you get clients this is what they demand of you
Requirements
Proven working experience in social media or related field
Excellent consulting, writing, editing (photo/video/text), presentation and communication skills
Demonstrable social networking experience and social analytics tools knowledge
Adequate knowledge of web design, web development, CRO and SEO
Knowledge of online marketing and good understanding of major marketing channels
Positive attitude, detail and customer oriented with good multitasking and organizational ability
Fluency in English
Good in Communications, Marketing, Business, New Media or Public Relations
Manage Your Time
Managing accounts on Facebook, Twitter, and other social media websites takes lots of time — time you can't afford to waste!
You have to get systems in place that help you organize tasks and complete work on time for your clients. However, the key is finding a system that works for you.
It is important to note that while many people try to enter this wonderful field some fail miserably. Those who succeed do so by keeping their training up to date. Also, and by reading the best blogs and articles written about social media.
"Good luck happens to people who work hard for it. Sometimes people just fall into the honey pot. But I've consistently strived to create whatever good fortune I can get in my life. More so, consistently strive just as hard not to screw it up once I have it!" Patrick Duffy